Best Mazda Accessories for Summer Drives | McKinney, TX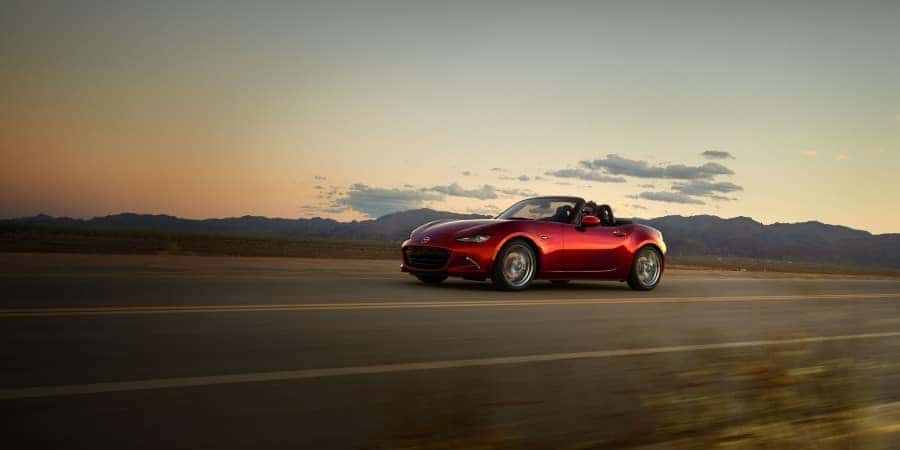 What's more American — or more Texas — than a great summer road trip? Whether you're heading north up Interstate 35 toward Oklahoma for a family vacation or down south to Dallas to meet your pals for a weekend away, your Mazda is ready for the challenge. And with the right Genuine Mazda Accessories, available at El Dorado Mazda in McKinney, you can get even more out of your journey.
Make More of a Splash
When you're driving a Mazda MX-5 Miata, your intention is clear: You aim to have fun wherever the road takes you. You can add even more to that message with Genuine Mazda Accessories like a Rear Lip Spoiler, Rear Diffuser, Front Air Dam with Air Deflector, and Side Sill Extensions. Not only do these additions make your MX-5 Miata appear sportier and more aggressive, but they also enhance the aerodynamics of a roadster that's already legendary for its nimble performance.
Make Better Use of Your Space
The Mazda CX-9 is the most spacious vehicle in the Mazda lineup, making it perfect for bringing the whole family along for a memorable summer trip. While it's already spacious and comfortable on the inside, a range of Genuine Mazda Accessories add to the functionality of this stylish SUV. An available Carpet Cargo Mat and Cargo Tray help you keep your space clean when you're piling in luggage, and Cargo Nets and Collapsible Cargo Carriers allow you to stay more organized when you're carrying lots of smaller items. If you want to keep the interior clean and cozy, leatherette seat covers for all rows and a CX-9-branded Accordion Fold Windshield Sunscreen do the trick quite nicely.
---
Looking to accessorize your Mazda in McKinney, Texas? El Dorado Mazda is your golden destination for everything from Genuine Mazda Accessories to seasonal maintenance. Whatever your needs are, call or email and we'll be here to help.