Guide to Leasing a New Mazda | McKinney, TX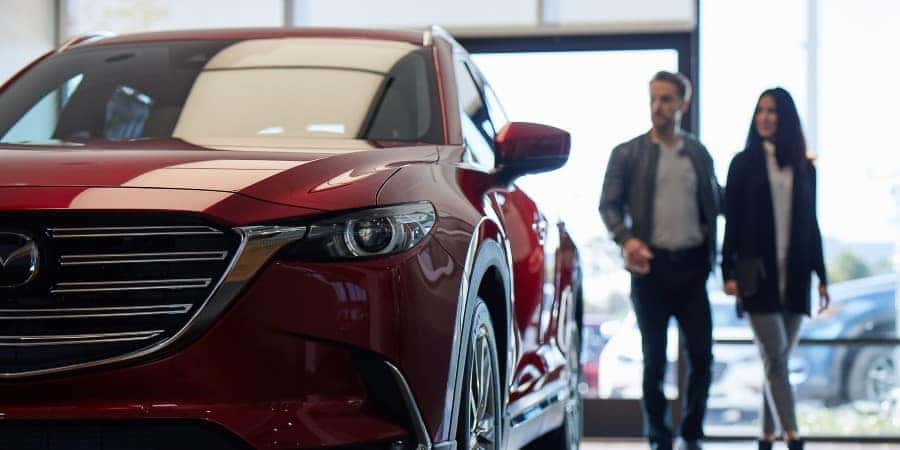 If you're in the market for a new car or SUV, one of your best options is a lease here at El Dorado Mazda in McKinney, Texas. If you've never leased a vehicle before, this guide will help get you up to speed on the leasing process, teach you the terminology you need to know and help you understand what to expect.
What Is a Lease?
When you lease a new Mazda vehicle, you're essentially paying the dealership to drive it for a set amount of time instead of buying it. For the duration of the lease, your monthly payments will cover the depreciation of the vehicle, along with certain fees. Once the lease ends, you simply return your Mazda3 or Mazda CX-30 to the dealership. In some cases, you can also buy out your lease if you want to keep the vehicle.
Advantages of Leasing a New Mazda
Leasing a new Mazda car or SUV comes with multiple advantages. First of all, a lease can save you money. You'll typically need a smaller down payment and will be able to enjoy smaller monthly payments, too. Often, maintenance and repair costs are built into a lease agreement with the potential to help you save even more.
Leasing is a great way to always stay behind the wheel of the newest, most up-to-date Mazda vehicles. Most lease terms last two to four years. Once your lease is up, you can turn your vehicle in and seamlessly transition to the latest model.
If you've been wanting to drive a more premium vehicle, leasing offers a more affordable route. For example, instead of purchasing the Mazda CX-5 at a lower or mid-range trim level, you could spend a similar amount and lease the luxurious Grand Touring Reserve or top-of-the-line Signature trim.
Elements of a Lease
Before you start shopping, it's important to be aware of the key elements of a lease agreement.
Lease term: This is how long the lease will last. Some short-term leases cover only a year or two, while longer terms can last three to four years or longer.
Sale price: This is how much the vehicle you're leasing is worth, and it's a crucial part of what your lease agreement and monthly payments will be based on.
Residual value: This is how much your vehicle is expected to be worth when the lease is up. The difference between the sale price and residual value will help determine your monthly payment. In the lease agreement, the residual value will be listed as a percentage — the higher it is, the lower your monthly payment will be.
Allotted miles: In a lease agreement, "allotted miles" refers to the number of miles you are allowed to drive each year. If you go over your allotted mileage, you'll be assessed an extra per-mile charge, so make sure this number makes sense based on your driving habits.
Money factor: Also known as a rent charge, a money factor will be part of your lease payment. It's the leasing equivalent of the annual percentage rate, or interest, that you would be charged if you were financing a vehicle purchase.
Other charges: Your lease agreement will likely include a disposition fee, which covers cleaning and selling the vehicle once you return it. You may also be assessed a use tax instead of sales tax.
GAP insurance: It's often wise to purchase GAP insurance as part of your lease. This insurance covers the difference between the vehicle's value and what you owe on the lease. This helps ensure that you won't owe more than the vehicle is worth in case it's stolen or wrecked.
Steps for Leasing a Vehicle
In many ways, the steps you take to lease a vehicle are like the steps you take to buy one. You'll need to determine your budget for monthly payments, check your credit score and pre-qualify for financing, visit El Dorado Mazda to test drive your preferred vehicle, and negotiate the terms of your lease with our finance department. We'll be happy to help you each step of the way!
---
To learn more about the leasing process or to schedule a test drive in your favorite new Mazda model, contact us here at El Dorado Mazda in McKinney.