Three Ways to Winterize Your MAZDA Car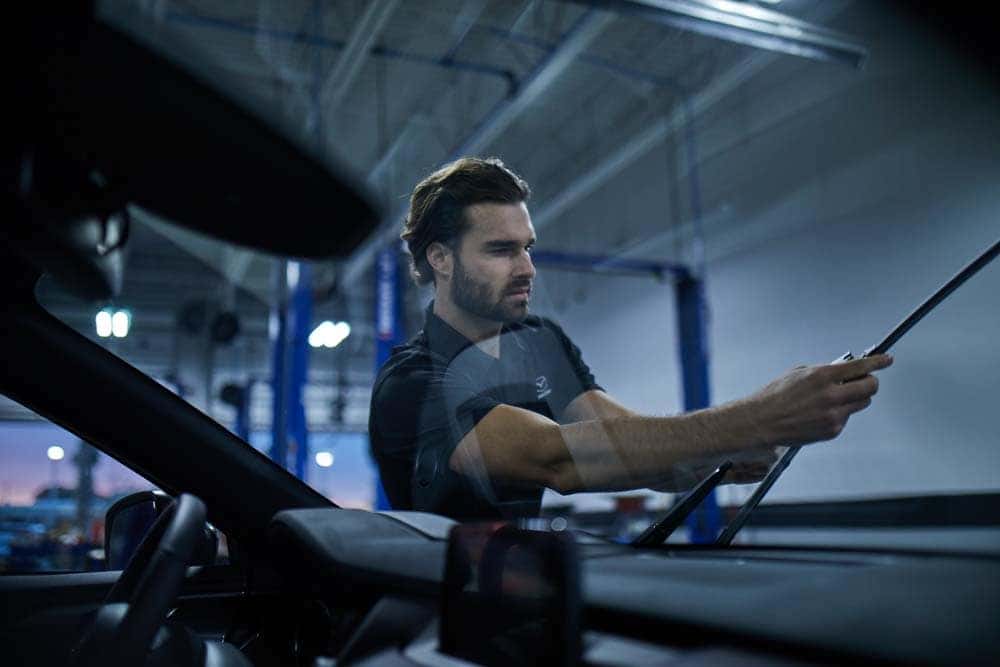 With things getting cooler by the day, we can feel winter coming, and although in McKinney we don't typically have to deal with harsh weather, it's still important to be prepared. This is especially true these days, as Mother Nature is more unpredictable than ever. These Mazda service tasks can help you get your car ready to deal with whatever might be on the way.
Get Your Battery Tested
When temperatures drop, this can have a big impact on your vehicle, and the battery is one component that can be dramatically affected. In cold weather, they can struggle to get a car started, particularly if they are older. This is why you should have your battery tested to make sure it has enough power remaining to get you through the winter.
Inspect Your Tires
Having your tires in good condition is essential any time of year, but it becomes paramount when roads get more slippery. Your tire treads need to be deep enough in order to supply you with adequate traction, and your tires need to be inflated to the proper level. An added bonus of this is that it will boost your gas mileage.
Check Your Windshield Wipers
If we get any snow or freezing rain, you will need to be able to clear it quickly and cleanly. If your wipers are old or worn out, you'll want to consider replacing them. Another key task is making sure you have enough wiper fluid, and that it's high-quality and won't freeze.
Get Your Vehicle Ready for Winter with MAZDA Service
If your car is in need of any maintenance to prepare for winter, the service center at El Dorado Mazda will take care great care of your car. Whether it's a simple tune-up or a more involved repair, our experienced technicians can handle it all! Get in touch to schedule an appointment.