Should I Buy a New MAZDA or a Mazda Certified Pre-Owned Model?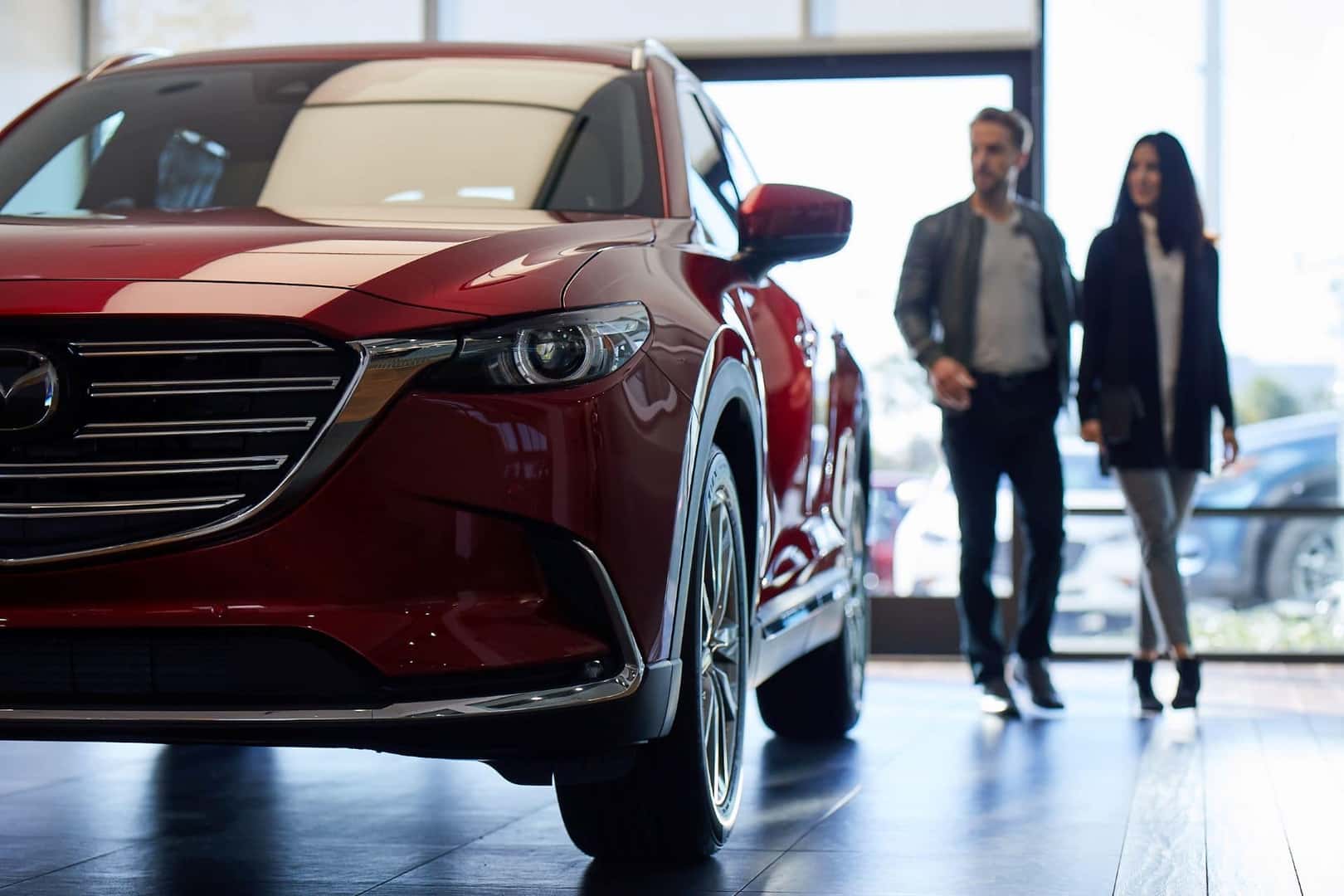 If you're thinking about buying a Mazda, one of the first things to consider is which type to get. While you can certainly buy a new Mazda car, you may also want to go with a Certified Pre-Owned model. Here we take a look at what each offer.
Why Buy a New MAZDA Car?
If you have your heart set on a Mazda fresh from the factory, by all means you should go with a new vehicle. Clearly the biggest advantage is that these cars are in pristine condition, which means you don't have to worry about any wear and tear.
Plus, brand-new cars come with a three-year/36,000-mile new-vehicle limited warranty and a five-year/60,000-mile powertrain limited warranty. Perhaps the only downsides to buying a new Mazda are the initial expense, and the car's steep depreciation once you drive it off the lot.
Why Buy a MAZDA Certified Pre-Owned Model?
Right away with a Mazda Certified Pre-Owned model, you'll save money, as these are generally a lot less expensive than new models. But don't worry — you won't have to sacrifice quality. All Mazda Certified Pre-Owned cars have to pass a thorough 160-point inspection.
They also get covered by the new vehicle limited warranty if it's still valid. Once it ends, coverage continues for another year or 12,000 miles. That powertrain limited warranty is also good for a total of seven years or 100,000 miles.
In addition, Mazda Certified Pre-Owned models come with emergency roadside assistance and a three-month trial subscription of SiriusXM® satellite radio.
Find the Perfect Car at El Dorado MAZDA
If you're not sure which type of Mazda carto go with, come down to El Dorada Mazda in McKinney, TX. Our friendly dealers will show you the models in our inventory that fit your lifestyle and budget, and they'll help you pick out the right one.