Mazda Wins 1-2 at 24 Hours of Daytona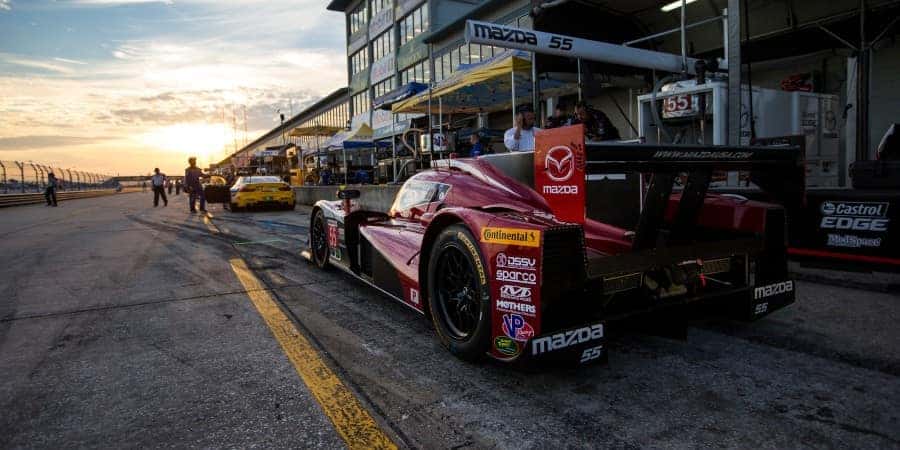 Mazda returned to motorsports with a 1-2 finish at the 24 Hours of Daytona, one of the most prestigious endurance races in the world.
It was a gratifying reward for the automaker's efforts after the manufacturer had managed to score back-to-back pole positions at the Daytona International Speedway in the last two events but failed to convert them into wins during the marathon event.
The third time was the charm, however. Harry Tincknell, at the wheel of the No. 55 Mazda RT24-P, crossed the finish line in first place, with copilot Jonathan Bomarito cheering him on from the pits. It marked the Multimatic team's fourth victory with the prototype.
A little over 10 seconds behind Tincknell was the No. 77 Mazda, which arrived at the checkered flag with a comfortable gap to the third-place Cadillac to claim a dominant 1-2 finish for Mazda Motorsports.
"There really couldn't be any better way to start the season back up after being out of the car for half the year," said Tristan Nunez, who shared the wheel with Oliver Jarvis in the No. 77 Mazda. "Being away from something you love for so long and getting back to it truly makes you feel alive. With the limited preparation due to COVID restrictions, I was so impressed with the team's execution of the whole weekend. The Multimatic guys really stepped up to the plate. All in all, it's great to be back and what a way to come back."
Car manufacturers use motorsports to develop and test technologies that eventually make their way back to road cars. Get a taste of the Daytona-winning Mazda RT24-P by checking out the Mazda lineup at El Dorado Mazda in McKinney, Texas.