Mazda Extended the Essential Car Care Program Through June 1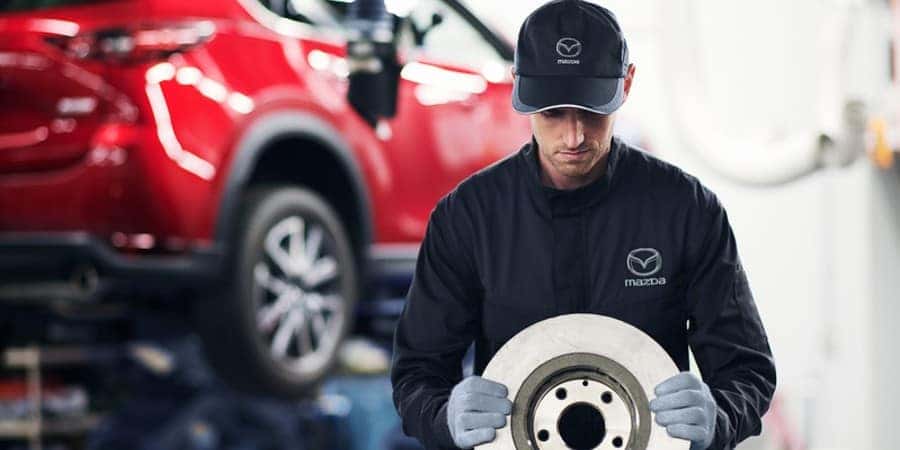 Back in April, Mazda launched a special initiative — the Essential Car Care program — to honor the heroes serving on the frontline of the coronavirus pandemic. It gave healthcare workers the opportunity to get a free oil change and car cleaning at participating Mazda dealerships across the country. Dealerships offering the cleaning services used Mazda and EPA-approved cleansers, along with strict workplace hygiene practices, to keep staff and program participants safe during the cleaning process.
Though the program was originally set to expire on May 4, the brand decided to continue the program through June 1. This gave healthcare workers a bit more time to capitalize on the service.
According to Business Insider, the company borrowed the idea for the program from a handful of local Mazda dealerships who started offering these services to healthcare professionals.
"Our family of Mazda dealers and employees feel a deep sense of gratitude to the health care workers during these difficult times, and we are proud to be able to support them in communities across the country," said Jeff Guyton, president of Mazda North American Operations. He articulated that the extension was a practical way to elaborate on the program's impact.
The program is just one of the ways Mazda gives back to the community. Celebrate the brand's spirit of generosity when you stop by El Dorado Mazda in McKinney, Texas, to take a shiny new Mazda vehicle for a test drive.