Is the 2022 MAZDA CX-5 Good for New Drivers?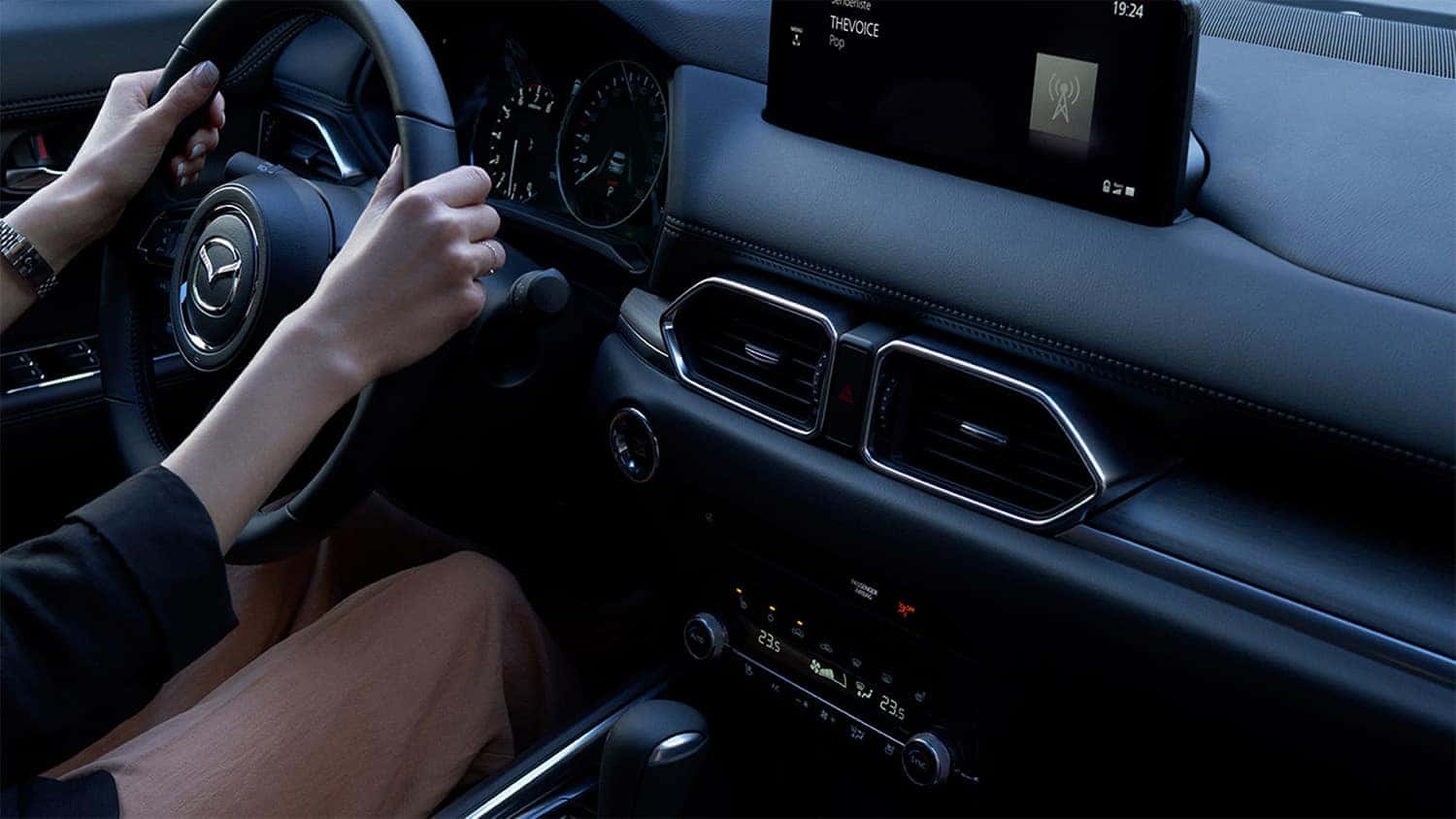 The 2022 MAZDA CX-5 isn't just a good car for your new driver, it's also peace of mind for you. Safety is at the top of your list, but you also want to make sure your teen driver gets a car they actually like — and there's a lot to like about the 2022 MAZDA CX-5.  
2022 MAZDA CX-5 Safety
When your new driver hits the road, they may not always have the wherewithal to know what to watch out for when on the road. Luckily, you can count on the 2022 Mazda CX-5 to keep them safe.  
The blind-spot monitoring system will let them know if there is a vehicle in their blind spot, so they know not to merge. The rear cross traffic alert will make sure they know not to pull out of a parking spot if another driver is coming. Finally, the vehicle has a smart braking system that will alert the driver if they are at risk of colliding with another car and, if necessary, automatically apply the brake.  
2022 MAZDA CX-5 Interior Features
Let's face it, you may be excited about the safety features, but your teen is excited to listen to their favorite music on the road. The 2022 Mazda CX-5 has Apple CarPlay® and Android Auto™ integration for seamless listening. That means that they can listen to their favorite tunes and talk to their friends without having to mess around with their phone.  
All you need know is that they will be safe, and hopefully won't have to make too many unplanned trips to our Mazda service center.  
Experience the 2022 MAZDA CX-5 at El Dorado MAZDA
At El Dorado Mazda, we want to make sure your teen driver is set up for success. Stop by today to have them test drive a vehicle that provides you with peace of mind.