Important MAZDA Maintenance Tasks for Fall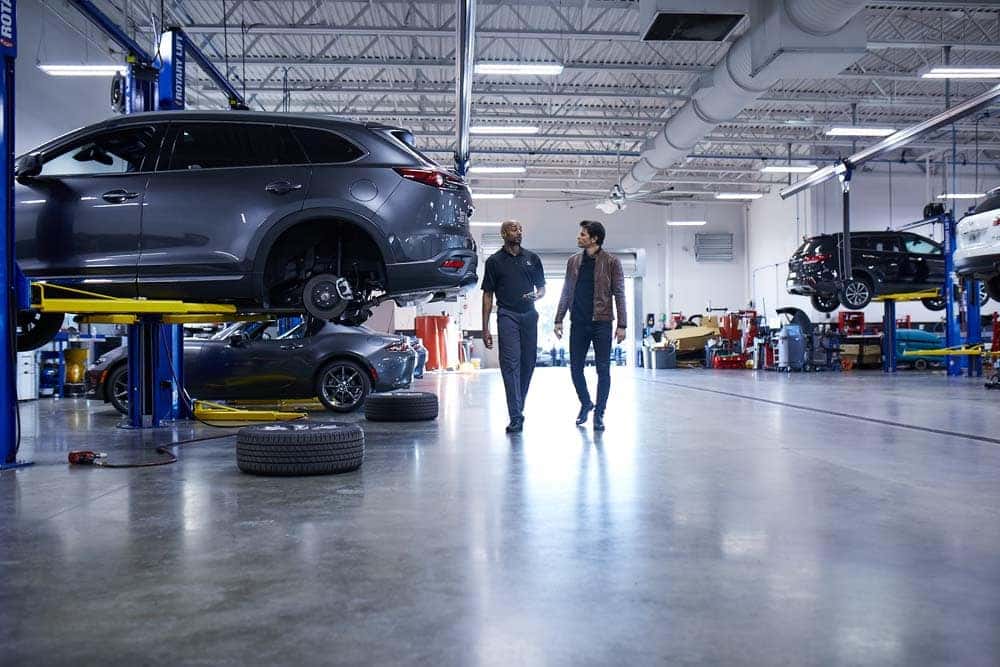 Even though it's still pretty warm out there, it won't be long before chilly weather gets here. If you haven't scheduled a Mazda maintenance appointment for your vehicle in a while, now is the time to do it. These are the tasks you definitely don't want to ignore this season.
Battery Test
Cold weather can have a negative effect on your car battery, especially if it's on the older side. If your battery is a few years old, it may actually be on its last legs because they don't have a very long lifespan. Testing it will let you know how much charge it has left and give you the chance to replace it if necessary.
Tire Inspection
When's the last time you closely inspected your tires? Their treads need to be deep enough to supply adequate traction and stopping power, which is very important this time of year because roads can get slick and slippery.
If the treads are too low, you should consider replacing your tires. If treads are unevenly worn on your four tires, you may need a wheel realignment. Tires also need to be inflated properly to enhance safety.
Belts and Hoses Check
Even if your car has made it through the hot summer seemingly unscathed, there's a possibility that some components under the hood are more worn out than you realize. High temperatures can result in rubber belts and hoses getting frayed or cracked, and this can cause a leak or connectivity issues. It's important that these parts get examined thoroughly.
If your vehicle is in need of some maintenance, you can make an appointment now at El Dorado Mazda. The experienced technicians at our McKinney service center will make sure your car is ready for the colder months.