How Safe Is the 2023 MAZDA CX-9?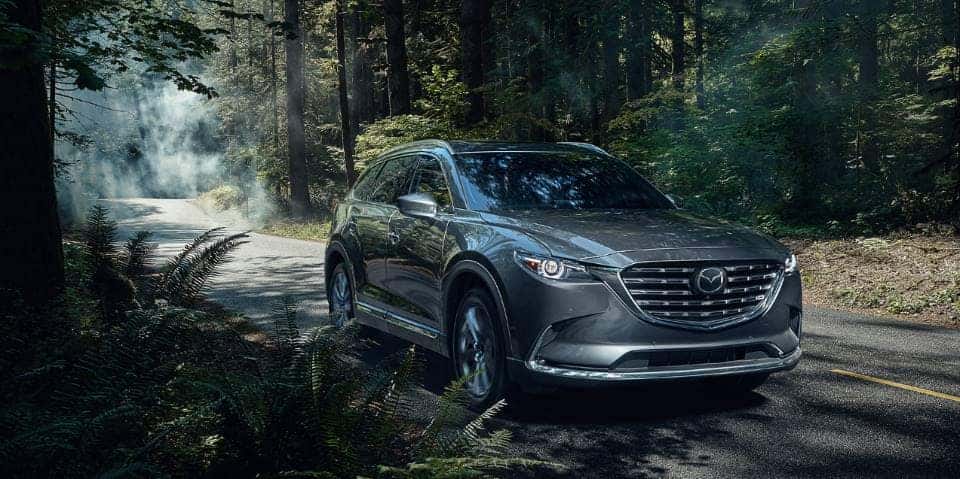 Mazda vehicles are typically known for a few things. First is usually their excellent drivability. Next is their great gas mileage. Lastly (but certainly not least), Mazda cars have a very strong reputation when it comes to safety.
The new Mazda CX-9, for example, has several state-of-the-art components designed to keep you and your passengers safe. This guide goes over these standard and available Mazda CX-9 advanced safety features.
Forward Collision Warning
Your vehicle will monitor the road in front while you're driving. If it detects a possible crash with a car or pedestrian, you will get an alert.
Forward Automatic Emergency Braking
The 2023 Mazda CX-9 has the ability to apply the brakes if you don't respond quickly enough to a forward collision warning alert. It can also safely bring the car to a complete stop.
Blind Spot Monitoring
If you drive a lot on the highway, you know how treacherous it can be to change lanes. With the blind spot monitoring features, you will always know if another vehicle is in a spot you can't see with your mirrors.
Lane Departure Warning
Your Mazda CX-9 will send you an alert if it suspects that you have drifted out of your lane inadvertently.
Lane Keep Assist
Your vehicle can guide itself back into your lane if you don't take quick action to make a correction.
Rear Cross-Traffic Alert
Backing up — especially from a tight parking spot — doesn't have to be nerve-wracking. With this feature, you will always know if any cars are coming from either side of your vehicle.
Other safety features in the 2023 Mazda CX-9 include Adaptive Cruise Control with Stop & Go, automatic high-beam headlights, and rain-sensing windshield wipers.
Want to learn more about the new Mazda CX-9 and its safety systems? Visit El Dorado Mazda near Plano, TX to take a model out for a test drive.