Spring Car Maintenance Tips | McKinney, TX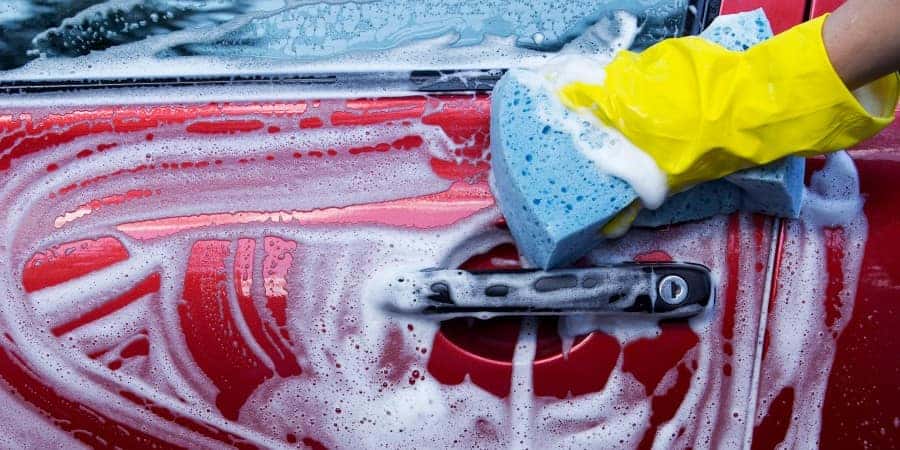 When spring comes, helping your car recover from the winter months is vital to long-term auto health, even here in Texas. Here are some easy spring maintenance tips to follow to help keep your Mazda in good shape.
Wash and Wax Your Car
Winter is tough on your car, with dirty snow and salt coating the body and tracking all kinds of debris inside. Once the weather clears up, give your car a thorough cleaning inside and out. Make sure you wash the underside too, and follow up with waxing the car exterior.
Check Tires
A cold snap can reduce your tire pressure significantly, so check your tires and make sure they have enough air in them. You should also check your tire tread and look for any signs of damage. If the tread looks low, it's time to replace them.
Also, if you had winter tires or chains on your tires to help navigate snow and ice, now is the time to switch them out for your regular all-season tires or remove the chains.
Check the Air Conditioner
Once the weather starts heating up, you will want a working air conditioner. Spring is a great time to check the A/C and get any necessary repairs done, before summer hits and you really need it.
Check the Wiper Blades
Your wiper blades have been working hard all winter long, and you want high-performing wipers for the rainy spring season. If you notice that your wipers are leaving streaks or skipping, it's time to replace them.
Get an Oil Change
The start of a season is a perfect time for an oil change, especially after a cold winter, which is hard on your engine. Head to the dealership to get your engine oil and filter replaced, and while you are there ask them to top off your fluids and check your belts.
---
Contact El Dorado Mazda in McKinney, Texas, for all your service needs.