Mazda i-ACTIV AWD® | McKinney, TX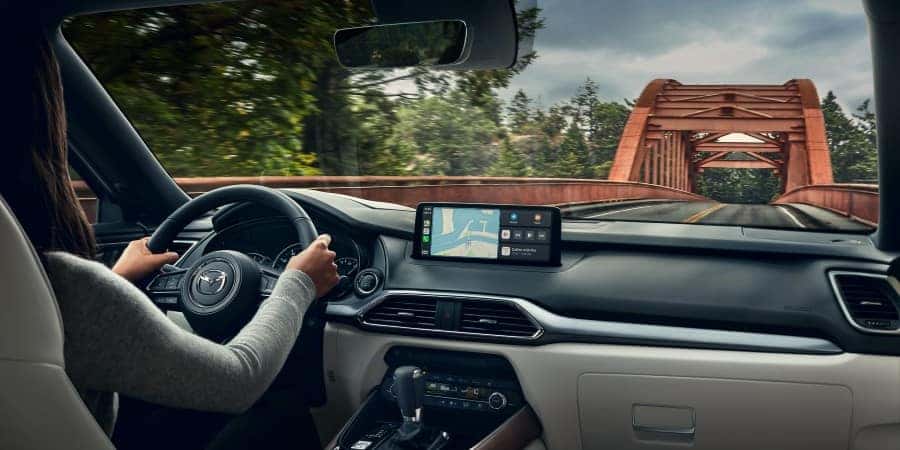 Mazda i-ACTIV AWD® is a next-generation all-wheel drive system that automatically delivers the ideal amount of torque to the wheels, helping to make driving safer even on slippery roads or unpaved paths. This entirely autonomous AWD system is designed to be fuel-efficient in addition to adding control.
i-ACTIV AWD® does this by using sensors to monitor road conditions, then calculates the ideal distribution of torque for those conditions. These sensors are constantly checking the position of the steering wheel, the speed, whether the wipers are active, the temperature outside, and more.
Once this calculation is made, torque is sent to the rear wheels to prevent the front tires from slipping. All of this happens so quickly it's almost instantaneous, thanks to the Torque Control System that accelerates the response.
You can control the i-ACTIV AWD® system, too, staying in front-wheel drive when road conditions are dry and mild. The system can even shift to four-wheel drive in particularly rough conditions, sending equal torque to all four wheels to maintain as much traction as possible.
Mazda has also equipped the i-ACTIV AWD® system with a Front-wheel Slip-warning Detection system that anticipates tire spin and lets the AWD system know torque is needed to prevent slipping. It looks at ground speed and front wheel speed to notice signs of wheel slipping too slight for humans to notice.
---
Learn more about Mazda i-ACTIV AWD® at El Dorado Mazda in McKinney, Texas. Discover our entire Mazda lineup and take one step closer to experiencing i-ACTIV AWD® for yourself!