MAZDA CX-50 vs Subaru Outback: Large SUV Showdown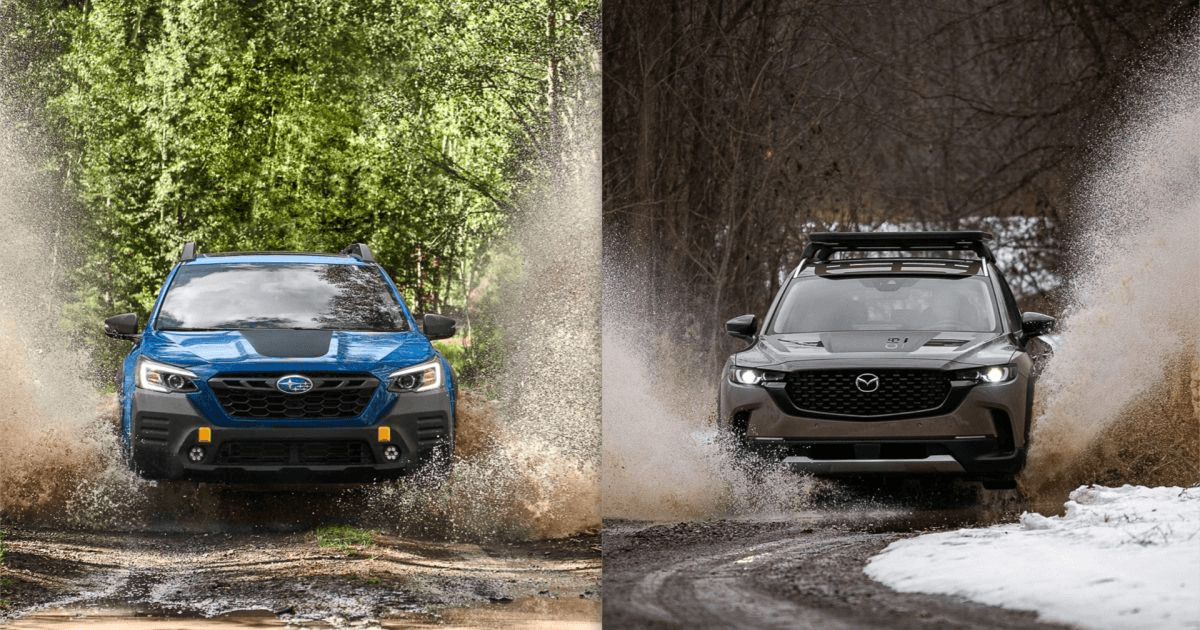 Mazda is best known for its sporty sedans packed with luxurious features. The new Mazda CX-50 may be uniquely equipped for the outdoors, but it still comes with many of the amenities that you love in a Mazda SUV. Its direct competition, the Subaru Outback, is a similar adventure-ready SUV with a focus on cargo space and capability.
To help you better weigh your options, our team at El Dorado Mazda has created this short comparison. Let the showdown begin!
Cargo Space
When looking for an adventure-friendly SUV, it's important to keep cabin space and cargo room in mind. At first glance, the Mazda CX-50 seems to beat out the Subaru Outback with its large SUV body and massive inner hold. However, the unique wagon body style of the Subaru Outback actually allows it to get a bit more cargo space than the Mazda CX-50 – a total of 75.7 cubic feet compared to 56.3 cubic feet.
Still, many SUV shoppers are searching for a vehicle with that distinctive SUV body style. If you love the look of SUVs and are willing to trade it for a little bit of cargo space, the Mazda CX-50 is a great choice.
Capabilities & Power
It's also important to consider how these models stack up when it comes to performance and power. While the Subaru Outback comes with a number of amenities like a symmetrical AWD system and a unique off-roading mode, the Mazda CX-50 has better handling — essential for navigating rocky terrain — and is built from long-lasting, quality Mazda parts.
Alongside a maximum towing capacity of 3,500 pounds that matches that of the Subaru Outback, this Mazda SUV benefits from technologies like G-Vectoring Control Plus, and the powerful i-ACTIV AWD® system that allows you to get optimal performance on any surface.
Visit El Dorado MAZDA to Experience the MAZDA CX-50
If you're interested in viewing the 2023 Mazda CX-50 in person, stop by our Mazda dealership in McKinney, TX, today. Once you're here, you can test drive multiple Mazda SUV models and compare to make a more informed decision. Visit us today to learn more!