How Does the MAZDA CX-5 Compare to the Nissan Rogue?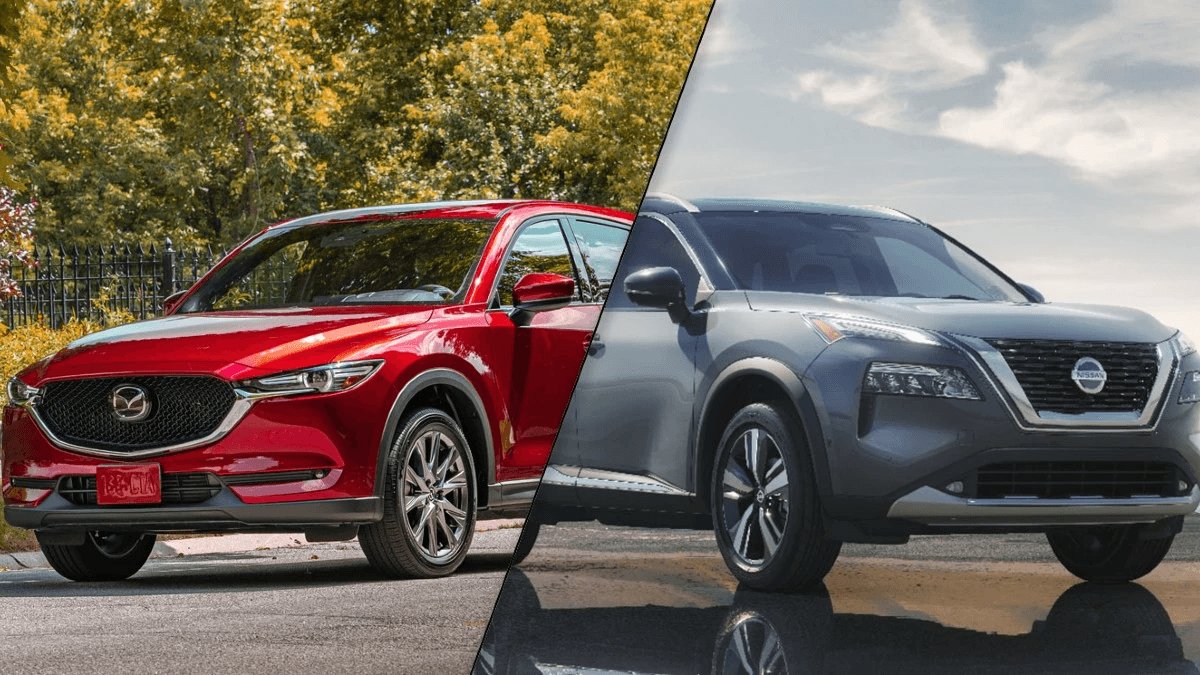 If you're looking for a vehicle that has the utility of an SUV and the driving dynamics of a sedan, you should check out the Mazda CX-5. The Mazda CX-5 is a fierce competitor in the hotly contended compact SUV class, but how does it stack up against worthy rivals like the Nissan Rogue? Read this Mazda CX-5 comparison to find out.
Technology
Drivers who stop by El Dorada Mazda to inquire about the differences between the Mazda CX-5 and the Nissan Rogue are often curious about the technology features the SUVs have. The two vehicles have some features in common, such as:
Four-speaker sound system
Bluetooth® integration
Apple CarPlay® and Android Auto™ connectivity
Dual USB ports
Although both SUVs have voice controls, those controls are significantly more user-friendly in the Mazda CX-5. The Mazda SUV's controls are based on natural speech recognition, while the controls in the Nissan Rogue are often confused by commands even when they're deliberately phrased.
It's worth noting that, while both Mazda CX-5 and its competitor have infotainment touchscreens, the former comes with a 10.25-inch screen, while the touchscreen in the Nissan Rogue is just eight inches across.
Maximum Tow Ratings and Transmissions
It's no secret that new Mazda SUVs are fun to drive, but they're also surprisingly capable. The Mazda CX-5 has an impressive 2,000-pound max tow rating, while the Nissan Rogue can tow up to 1,500 pounds with the right equipment. If you think that difference is negligible, you'll reconsider on moving day or when you're going on a big camping trip.
When you visit our Mazda dealership near Plano, TX, you'll see that the Mazda CX-5 has a reliable six-speed automatic transmission that changes gears smoothly. By comparison, the Nissan Rogue relies on a continuously variable automatic transmission for gear changes. Sadly, the Nissan SUV's transmission doesn't always execute gear shifts in a timely manner.
Experience the MAZDA CX-5 at El Dorado MAZDA
Are you ready to experience the SUV that bests the Nissan Rogue when it comes to technology, towing, transmission, and more? If so, take a test drive at our dealership today. Then, visit our McKinney, TX Mazda finance center to purchase or lease a new Mazda CX-5.