Experience Style and Efficiency Together in the MAZDA MX-30 EV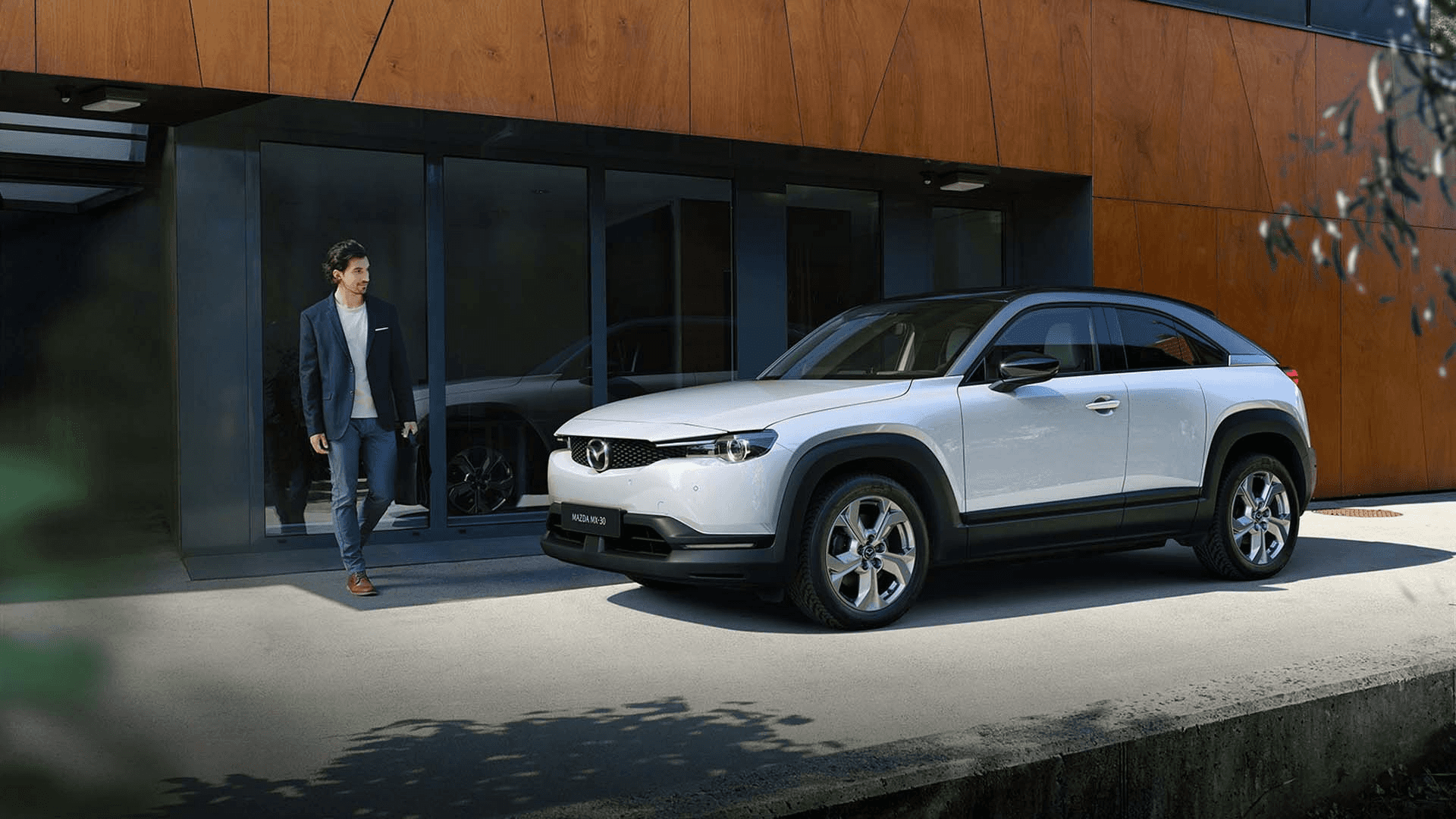 The 2022 Mazda MX-30 EV is a car that combines effortless style and technology-fueled efficiency like no other crossover SUV. This electric vehicle (EV) takes modern technology and gives it Mazda's patented classy, performance-focused treatment to end up with a car that's stylish and fun to drive on any occasion.
2022 Mazda MX-30 EV Features
Find a Mazda near me at a local dealership and see for yourself that there are loads of features on the 2022 Mazda MX-30 EV.
Its style, inside and out, is classic Mazda. Cool and subtle but oozing with eye-catching vibes. Everything is designed to create an immersive driving experience that doesn't require the driver to divert their attention from the road ahead.
2022 Mazda MX-30 EV Performance
From this model's e-SKYACTIVâ electric motor, you get 200 lb-ft of torque and 143 horsepower. That's more than enough to ensure you appreciate Mazda's electric G-Vectoring Control Plus drive tuning system around each corner.
While its range of 100+ miles isn't the farthest on the EV market, this compact SUV isn't designed for long road trips. It's designed to maximize comfort and performance on cruising and commuting closer to home, based on research on how most people use their EV.
On top of this, the 2022 Mazda MX-30 EV's battery size means you can charge it to 80% capacity in only 36 minutes at a Level 3 charging station. This makes it a breeze to charge it overnight so it's full of power for the next day.
While you can certainly visit a Mazda service center to keep your Mazda vehicle in great shape, electric vehicles need 30% less maintenance than gasoline models, as they don't require oil changes or many other types of engine maintenance.
2022 Mazda MX-30 EV Technology
The technology inside the 2022 Mazda MX-30 EV is, like all Mazda models, at the cutting edge of sophistication.
There's Apple CarPlayâ and Android Autoä integration on the 8.8-inch full-color display. And the suite of available safety features includes blind-spot monitoring, lane departure warning, and radar cruise control. You've got everything you need to stay safe and connected on the road.
Track down car dealers near me that sell Mazda vehicles, such as El Dorado Mazda in McKinney, TX, to see this amazing vehicle and experience its features and performance for yourself. You'll be glad you did.
El Dorado Mazda
Come see us at El Dorado Mazda to experience great service, browse premium automotive products, and get the best Mazda deals and options around. Trust us to provide you with the information and advice you need to be satisfied with the Mazda vehicle you purchase at our dealership.