The 2022 MAZDA CX-9 vs. the 2022 Toyota Highlander and the 2022 Honda Pilot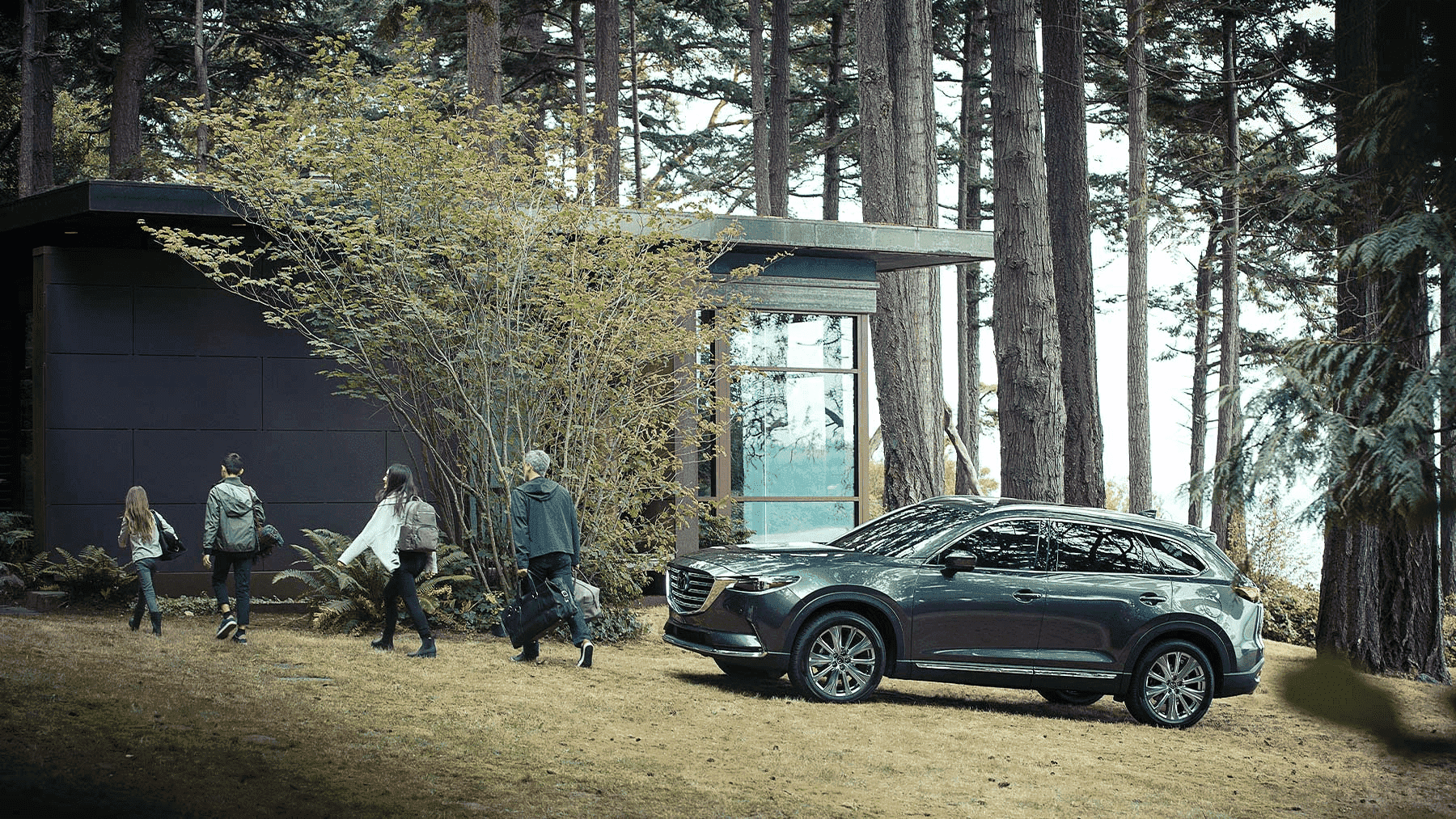 Today's midsize SUV class is populated by high-quality vehicles offering premium cabins, performance, and technologies. However, when it comes to the total package, not even the 2022 Toyota Highlander or the 2022 Honda Pilot can match the exceptional 2022 Mazda CX-9.
Performance
Whereas the 2022 Honda Pilot and 2022 Toyota Highlander models look and drive like bigger SUVs, the 2022 Mazda CX-9 offers performance that's more akin to a sports sedan. Quick and quiet on the highway, nimble on winding roads, and easy to maneuver in urban locales, this new Mazda is a blast to drive.
The 2022 Mazda CX-9 also serves up terrific brake response that's quicker than the competitors mentioned here – especially the 2022 Toyota Highlander, which has difficulty stopping in emergency braking situations.
Technology
Technologically speaking, all three of these models are in the top tier of the midsize SUV class. However, where the 2022 Mazda CX-9 really stands out is with its driver assistance systems.
Every trim at our local Mazda dealer comes with leading-edge amenities like adaptive cruise control, blind-spot monitoring, and lane-departure warning, and all are responsive and well-tuned.
You'll probably prefer the 2022 Mazda CX-9 model's lane-departure system to that of the 2022 Toyota Highlander, which is known to vacillate between over- and under-sensitivity. Similarly, the adaptive cruise control tech in the 2022 Honda Pilot suffers from consistency issues, and it only works above 20 mph.
Cabin
A major advantage possessed by every car at El Dorado Mazda is a luxury-level cabin. Climb inside the 2022 Mazda CX-9 and you'll be impressed with how comfortable and quiet this midsize SUV is. Legroom, seat design, controls layout – everything is outstanding.
On the flipside, the 2022 Toyota Highlander has one of the smallest third rows in the class – a big drawback for families.
For the 2022 Honda Pilot, its third row is also on the small side and can be difficult to access. Also, limited steering wheel adjustment means that tall drivers might struggle to find an ideal seating position.
Experience the 2022 Mazda CX-9 Today
The 2022 Mazda CX-9 looms large in the midsize SUV class. Powerful, engaging, and high-tech, this class-leading automobile also boasts an incredibly affordable sticker price. Visit our new car showroom today for a full walkthrough and a test drive, along with our latest Mazda lease incentives.