2022 Mazda CX-5 vs. 2022 Honda CR-V vs. 2022 Toyota RAV4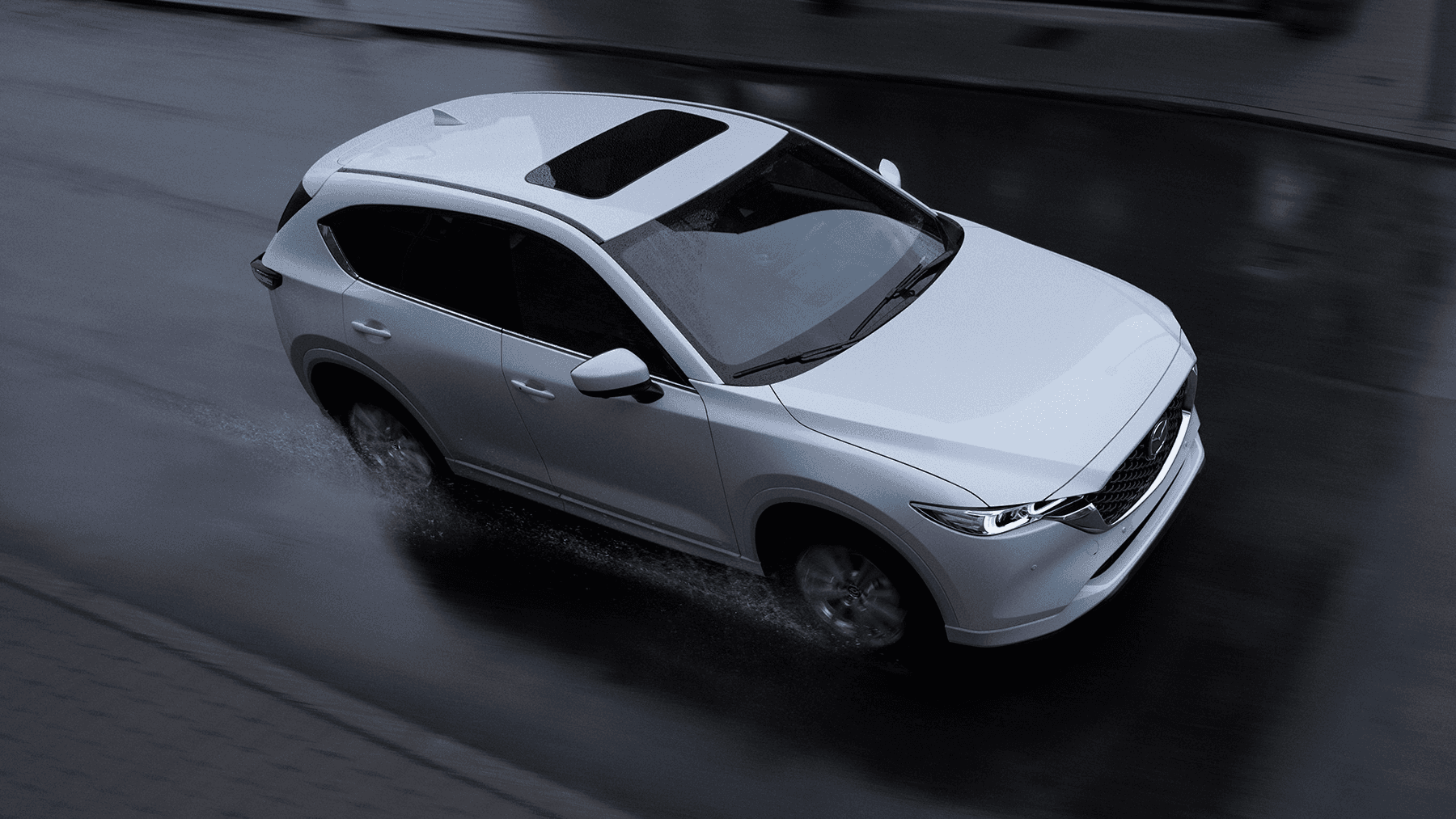 Shopping for the best compact SUV? A 2022 Mazda CX-5 comparison should be a top priority. Head-to-head with other popular SUVs like the 2022 Honda CR-V and 2022 Toyota RAV4, the 2022 Mazda CX-5 emerges victorious with its sharp design, luxury features, and — most importantly — performance you won't get from any other vehicle.
Engines
The 2022 Mazda CX-5 base engine is a 187-horsepower system that's good for 186 lb-ft of torque. There is also an upgraded version with 227 horsepower (that increases to 250 horsepower and 320 lb-ft of torque on 93 octane gas).
The 2022 Honda CR-V offers only 190 horsepower and 179 lb-ft from its sole engine, while the Toyota RAV4 manages 203 horsepower and 184 lb-ft of torque.
In everyday teena, that means the new Mazda SUV has a slight edge over the Honda model (more torque means more horsepower going to the pavement).
It also means that the advantage the Toyota RAV4 has over the Mazda model's base engine is, in turn, offset by the upgrade engine.
Performance
Each of our competitors has an advantage over the others in one way or another. The Honda CR-V slightly outperforms the Mazda CX-5 in cargo space, for instance, but falls short on towing (1,500 pounds to 2,000 pounds). The Toyota RAV4 admittedly outperforms both on cargo and towing.
However, some things aren't as easy to quantify, and one of the hardest is driving quality. Experienced drivers know that an enjoyable drive doesn't come from mere power; it's the way in which every system works together, from engine to transmission to suspension, giving you a kind of handling that cannot be matched.
This, more than anything, is the secret to every vehicle at your Mazda dealership serving DFW.
Value For Money
We would be remiss if we didn't compare the prices of each of our competitors, and what you get for your money.
The 2022 Honda CR-V includes Honda Sensing® driver assist aids. However, all-wheel drive is optional, while blind spot monitoring and smartphone mirroring require a trim upgrade
The 2022 Toyota RAV4 includes Toyota Safety Sense™ 2.0, but not including all-wheel drive
The 2022 Mazda CX-5 is offered with Mazda financing, as well as all-wheel drive, smartphone mirroring, blind spot monitoring, and goosebump-inducing performance standard, which in turn makes it the smartest buy.
Don't take our word for it, however. Visit El Dorado Mazda today for a test drive!